Motionrush - We Build Stuff!
We've helped thousands of businesses and entrepreneurs build awesome projects. From identity to full blown multi channel branding, we know how to create the right messages to make your audience engage.
We Launch Brands
We have conquered the jewelry industry..more than once. From full blown eCommerce to unique single product launches, we speak the right language and know how to make it happen!
What's your identity
We are a creative boutique agency specializing in web design, with a concentration in ecommerce solutions. Modern design, vivid colors and dynamic content enables us to deliver the results our clients demand from us.
Website Design
We can help your get online quickly.
Ecommerce
Do you need to sell something? No problem!
Product Launch
Do you have a product that you want to make people aware of?
Social Media
We can engage, build audience and drive traffic.
Development
Custom solutions are our specialty.
Paid Media
We can manage your marketing campaigns.
What can we help you with….
The global stage has become more unified than ever and the evolution of our digital age has not only changed how we do business but enhanced our opportunities to connect to a worldwide market.
Identify
We learn everything there is to know about you and your business. From audience personas to buying habits, we ingrain ourselves in what you do.
Execute
Our team creates a strategy and go forward plan that is actionable and trackable so we can ensure that your project does what you want it to do.
Optimize
We test, split test and keep working until your desired outcome is completed. We will not stop until we have the perfect solution that wins your trust and business.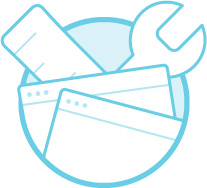 Core Competencies
We don't just talk a good game, we walk the talk too. Our expertise in all forms of technology helps us create masterpieces.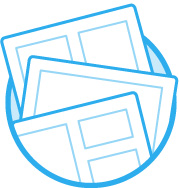 Open Source
We work with the best of the best in open source technologies such as WordPress, Magento, Drupal and many others!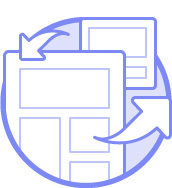 We Build Brands
We know that branding is the most important part of product launch and sales. Creating a brand that audiences can follow and engage with is the key. Digital Strategy
We understand that a go-forward plan is the right way to execute on any project. We break down all of the elements into trackable and execute to scope to ensure your project is a success.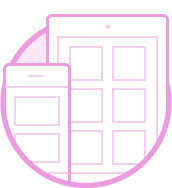 Mobile Responsive
With all the different types of devices available today, we can ensure that your website property works on ALL devices – all the time.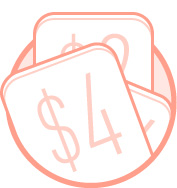 Selling Online
Ecommerce is a simple way to help you sell. We love selling and do a good job of converting visitors into buyers!
From concept to launch
We can take a rough idea and turn it into an ecommerce sales machine!
Smart Tactics
We drive qualified traffic
Simple Checkouts
 Quick purchases in only a few clicks
Social Media Fans
We'll get them talking about you